Japanese Tea Ceremony for Business Executives
As interest in japanese tea ceremony is growing among business executives both within Japan and abroad, the Urasenke Chanoyu Center has designed a course exclusively for business executives incoporating both lecturing and simple practice.
The lecture will explain how the tea ceremony meets the current needs of business executives moving from "STEM education" to "STEAM education". Introducing briefly the concepts of mindfulness and wabi. The practical training will focus on the basic "wari-geiko" and "bon-ryaku" temae practice *
* The tea making practice will be conducted in pairs, with a maximum of 10 participants. No materials needed.
After the class, participants will be encouraged to continue their practice to polish their business mind and spirits though "The Way of Tea".
2021 Dates: Saturday, August 12, 2023, starting at 2:00 p.m. for 2.5 hours
Fee: $50.00 (Zelle or Check are accepted)
Please contact us before paying, since seats are limited of 10
Attire: No Jean, short pants and tank top. Bring a pair of white socks.
Instructor: Masao Matsuda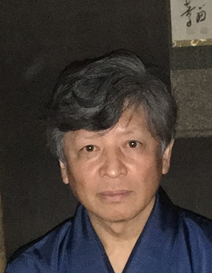 Bio: Masao Matsuda has over three decades of experience in the global financial services industry. Prior to founding Crossgates Investment and Risk Management, he worked for Japan's Nikko Securities, and acted as Chairman, President, and CEO of various Nikko entities in the Americas region for 7 years until 2006. Mr Matsuda holds a Ph.D. degree in International Relations from The Claremont Graduate University.
Mr Matsuda has been studying Urasenke tea ceremony for 18 years, and currently acts as an assistant instructor at the Urasenke Chanoyu Center of New York. He holds the "Hikitsugi" level of tea certification and passed the highest level (Level 1) of the Exam of the Culture of the Way of Tea (Chado Bunka Kentei) in 2021.